Writing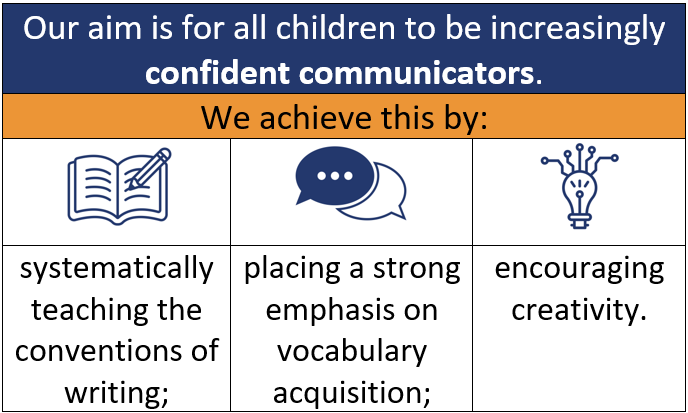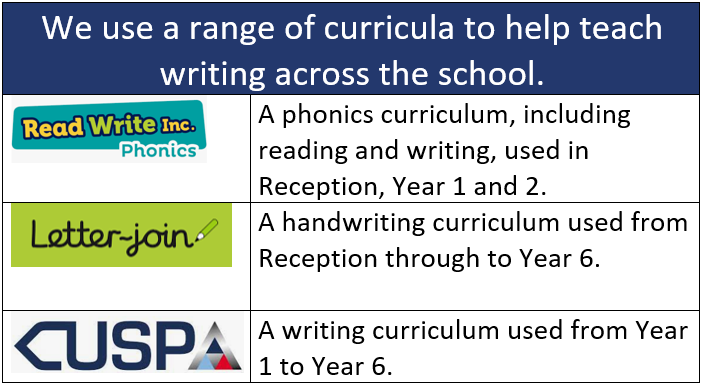 How is Read Write Inc used to develop writing confidence?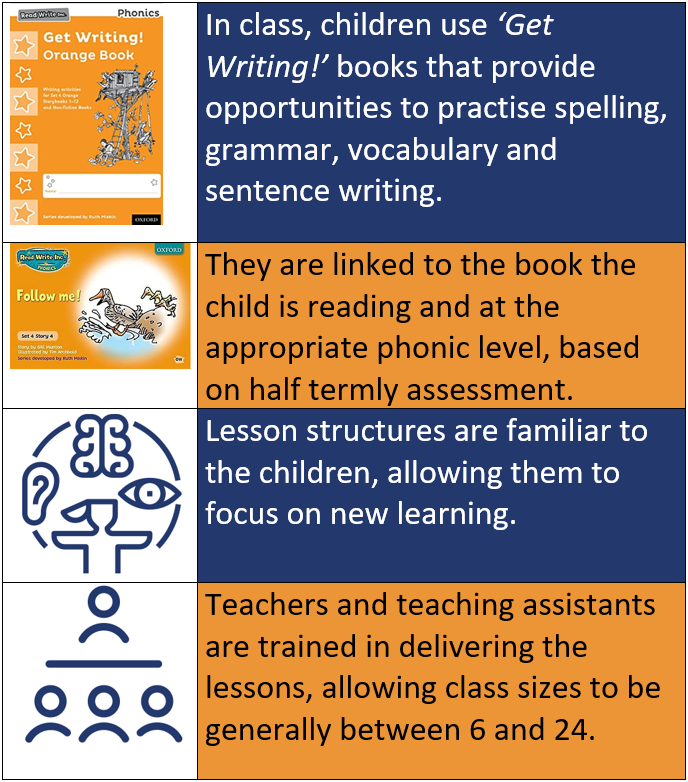 What is Letterjoin Handwriting?
Letter-join is a whole school handwriting scheme offering a combination of traditional and digital resources. These include classroom presentations, handwriting activities, online games and worksheets. View or download the Letter Join Home Guide at the bottom of the page.
How can I help with writing at home?
Providing opportunities for writing at home all helps. Whether it's writing a Christmas wish list, a thank-you letter, a party invite or a twenty-page novel - it all helps!
Practising spelling and handwriting is a relatively easy thing for parents and carers to help with at home.
For children in Reception, Year 1 and Year 2 who are reading Read Write Inc books, it's really simple:
practise spelling the 'red' words (words that occur frequently but don't follow a standard phonic pattern) that are in the book your child has taken home (usually on p7)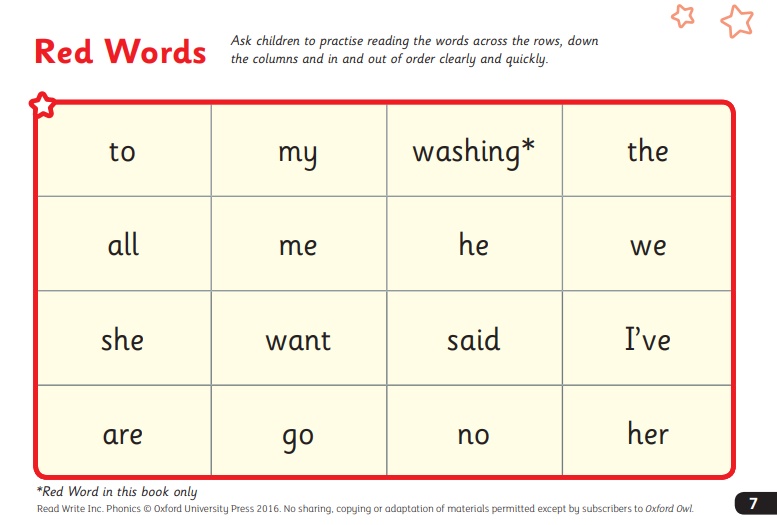 We have made a list of all the 'red words' that children will be quizzed on and practising in class. This can be viewed or downloaded below.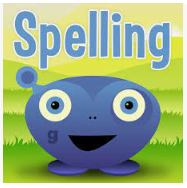 For children across the school, we strongly recommend using the Squeebles Spelling app. We use this in school to practise the words that children should be able to spell by the end of each year.

With handwriting, you can get access to the school's Letterjoin subscription, allowing you child to practise at home. Your child's class teacher can give you the login details.

Writing