School Lunches
Children can either have a school dinner or bring a packed lunch. You can view or download the school dinner menu below.
School Dinner Payment

What is provided for school dinner?
Our school dinners are managed by Caterlink. We have a dedicated team of cooks, led by the wonderful Bola! The menu can be viewed or downloaded below. If you have any queries or complaints about school dinners, you can speak to a member of the school leadership team or contact Caterlink directly, via their website: https://caterlinkltd.co.uk/school/caterlink-primary-division/.
Packed Lunches - school guidance
Please use this guide when packing lunch. School lunch staff will be using it to ensure children are eating a balanced diet that is not too high in sugar and salt.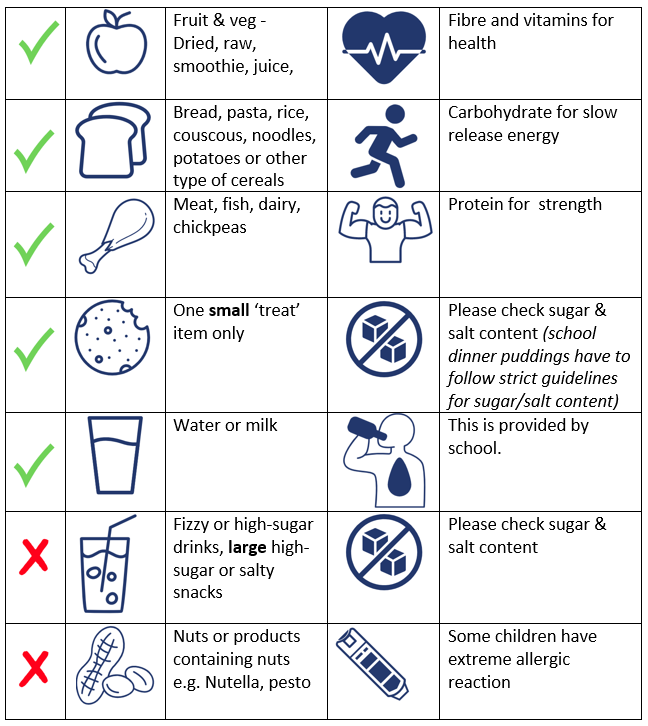 Packed Lunches - NHS tips
How is children's eating monitored?
Each class is supervised by a teaching assistant (usually their own class teaching assistant). All children are encouraged to eat and try new things. If we are concerned about your child's eating, we will pass this on to you via the class teacher.
If we are concerned about the content of the packed lunch, a note will be put in the lunchbox to highlight this.