Our vision & values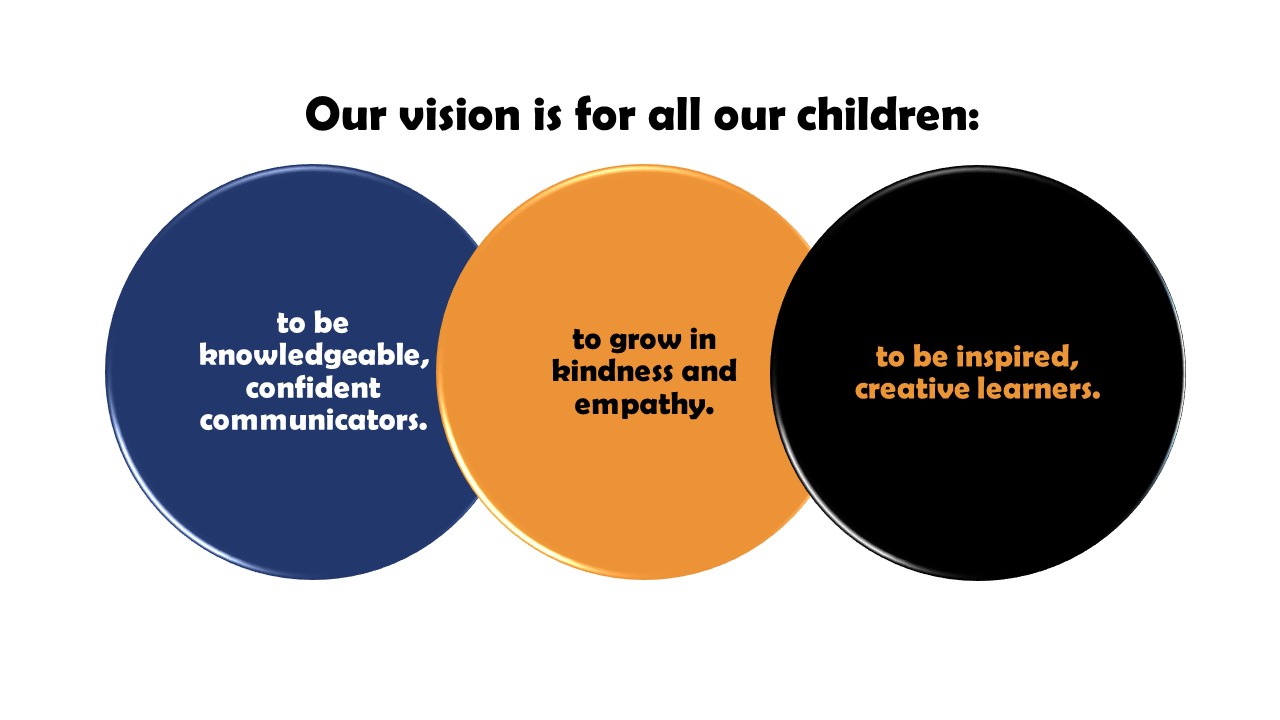 We want our children to be knowledgeable:
to develop a deep knowledge of key concepts.
to make connections and form strong schemas that stay in their long-term memories.
We want our children to be confident communicators:
with a toolbox of transferable vocabulary to draw from.
to be able to talk, write and create with increasing sophistication so they have the best possible foundation for future learning.
We want our children to grow in kindness and empathy:
to have a strong moral compass and ethical underpinning.
to recognise and celebrate difference.
for our core Christian values to permeate through all we do.
We want our children to be inspired:
to engage in the curriculum fully and be inspired to ask questions, look to the future and remain life-long learners.
to debate issues, question things, find their voice and stand up for what is right.
We want our children to be creative:
to have lots of opportunities to be creative in all subjects.
to allow space for the curriculum to breathe so children can develop their own ideas.
to invest time in the creative process.
to solve problems and become independent thinkers.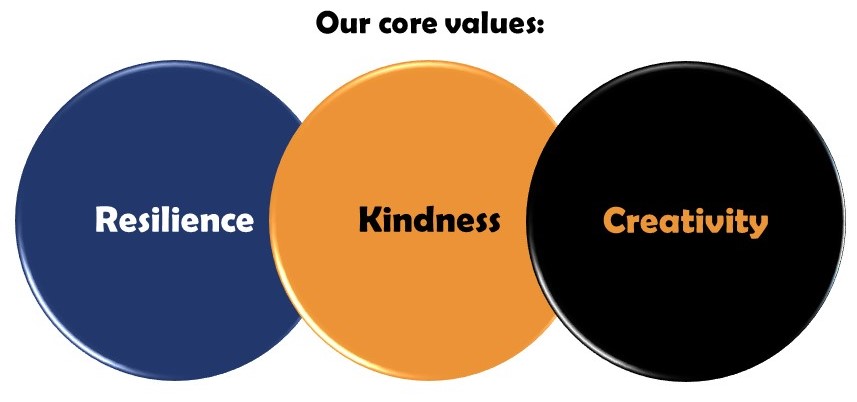 Why resilience?
Be brave, strong and courageous. Seek adventure and truth, for the Lord your God will be with you wherever you go. ~Joshua 1:9
We believe that every child is unique and loved by God. Throughout our lives, we will face different challenges. Giving children the tools to rise to these within a caring, supportive school community is at the heart of what we do.
Why kindness?
Be kind and compassionate to one another. ~Ephesians 4:32
Jesus taught us to love one another. This is a guiding principle for us as a school community. By holding it as a core value, we are reminded of the power of kindness.
Why creativity?
Do not conform to the patterns of this world but be transformed by the renewing of your mind. ~ Romans 12:2
We are creative beings! When children enter school in the early years, they are in awe of the world around them and we strive to keep that enthusiasm for learning throughout their school life.