History
The History section is currently being updated to reflect latest teaching and learning. Due for completion in Nov 2022.
Our history curriculum has been carefully created to help children make links between periods studied. The following 'big historical ideas' are recurring themes across our school curriculum, particularly in KS2.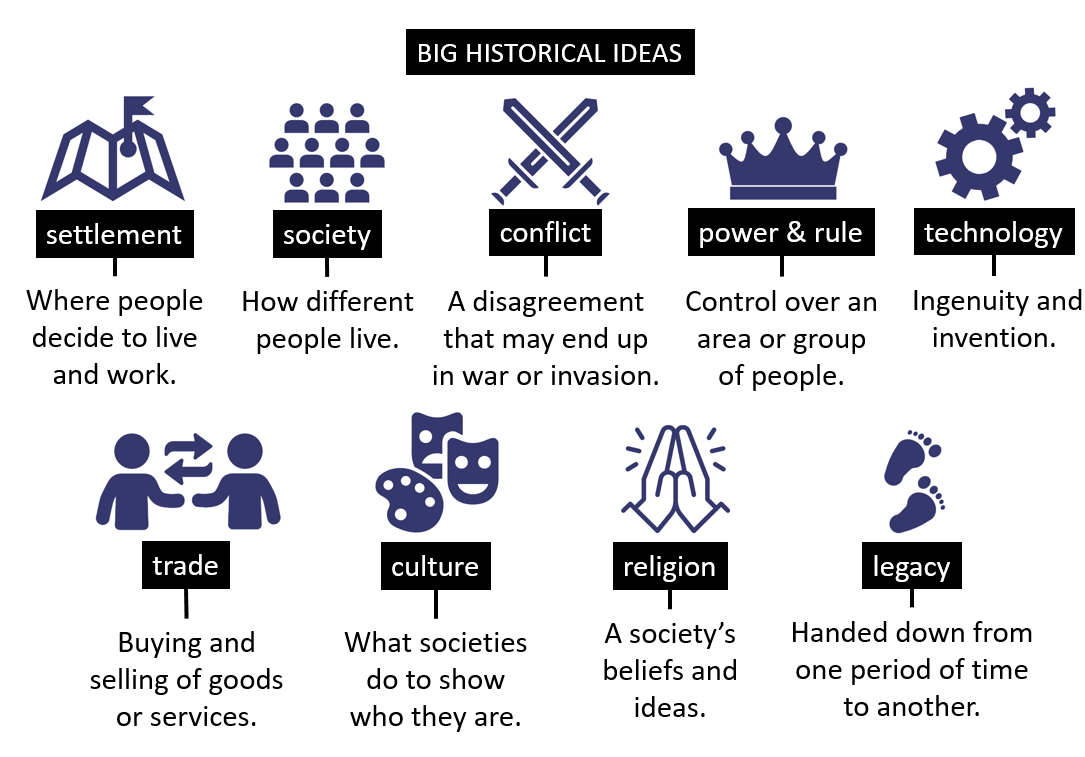 Within our curriculum, children are given time to use the historical vocabulary they have learned. This may be in oral tasks such as explaining what a word means or a historical concept or in written tasks such as non-chronological reports. Much of the language children learn is transferable and this allows then to make links between the various periods of history studied.
Several of our history topics encourage children to reflect on the lives of people in the past, to empathise with the challenges faced and explore the injustices faced by those who were oppressed. These themes are frequently revisited and built upon during assembly times.
Our history curriculum is filled with inspirational people who have succeeded in the face of adversity. The National Curriculum does not prescribe which people we study and our school curriculum has been carefully crafted to ensure that our inspirational people reflect the aspirations of our school community.
Below are just a few examples ...
What about Black History?
We celebrate Black History Month in October and each year we focus on a different theme. This year it is Proud to Be. Last year the theme was You called and we came, which explored the contribution made by the Windrush Generation to the rebuilding of the NHS. However, Black History and the histories of non-Caucasian groups form an integral part of our curriculum throughout each year and are very much a part of a child's journey through history at St Margaret's Lee.